the
enchantment
of october
A charming, mother & daughter owned boutique in Winkler, Manitoba; founded with a shared passion for creating and curating a beautifully intentional, well-lived life and home.
new arrival
koa textured lamp
The Koa Textured Ceramic Lamp unites modern design and vintage style, providing a stunning charcoal ceramic build that'll create a cozy ambiance in every room.
shop
willow creek candles • limited releases
spiced apple pie
Capture the essence of fall with our Spiced Apple Pie candle in a vintage crystal amber vessel, igniting a cozy ambiance with its warm, nostalgic aroma.
shop
black velvet
Experience autumn with our 9oz Black Velvet candle. Its blend of warm spices, sweet maple, vanilla, and fir creates a seasonal ambiance.
shop
gilded meadow
Fall in love with Gilded Meadow. Experience a golden, woodsy meadow during autumn with notes of crisp apple leaves, delicate pear blossom, and warm oak wood.
shop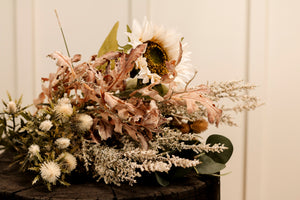 forever fresh
faux fall stems
Add warmth and texture to your space with our latest faux fall stem arrivals.
Shop collection
from the kanel kitchen
Holy Grail Garlic Smashed Potatoes
A Kanel Kitchen favourite! Crispy on the outside, light and fluffy on the inside. Is there anything better than smashed potatoes? Yup. Garlicky smashed potatoes for the win!
get the recipe